Hello! This is Melon McMelon with MY top 10 Creators! If you don't know who the Creators are, they are the people who started Poptropica, and build it up! Without further a do, LETS GET STARTED!
NUMBER 10!
Master Mime a.k.a. Me Jon Pitcher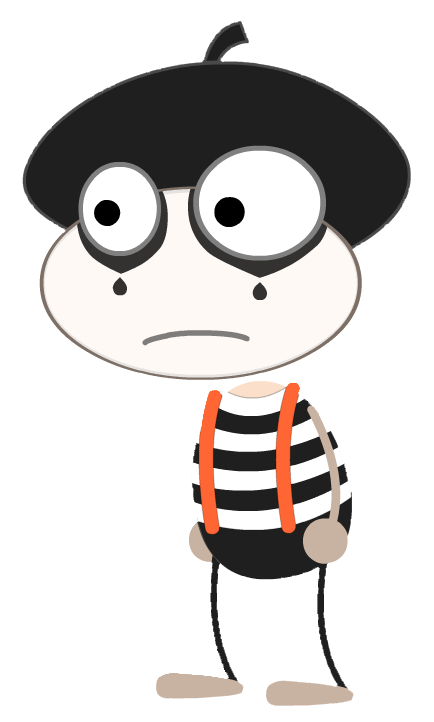 Even though Master Mime has been pretty quiet on the Creators Blog, but he is a pretty cool ( and silent!) dude.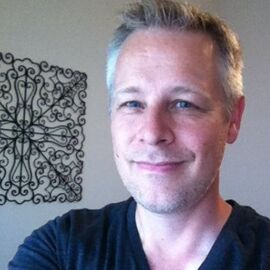 Jon Pitcher
Master Mime is also on the Cover of the Avatar Studio Card.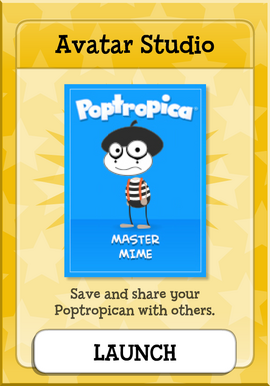 And finally, this is how we know Jon Pitcher is Master Mime!
Number 9!
Comic Kid a.k.a. Jeff Kinney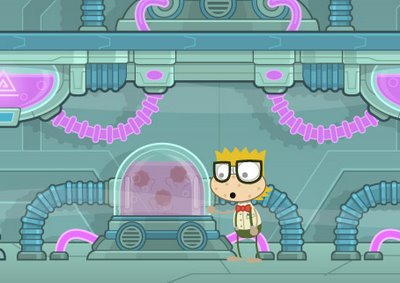 Comic Kid resembles Ned Noodlehead. ALOT! Is there something you're hiding Kid?
When he Posted on the Creators Blog, he was known for giving Sneak Peaks to new Islands. It is also very possible that Jeff Kinney, the Creator of Poptropica, Author of the Diary of a Wimpy Kid Series, IS COMIC KID! The  reason we think that is because of Jeff's work with Comics.
Jeff Kinney
Jeff's first thoughts about Poptropica was when he was (strangely enough!) Mowing his Lawn.
Number 8!
Black Widow
Black Widow posts on the Blog every once in a while, and she is also known as a Villain on Counterfeit Island, and Super Villain Island. Other than that, there really isn't much to say. How about some Pictures!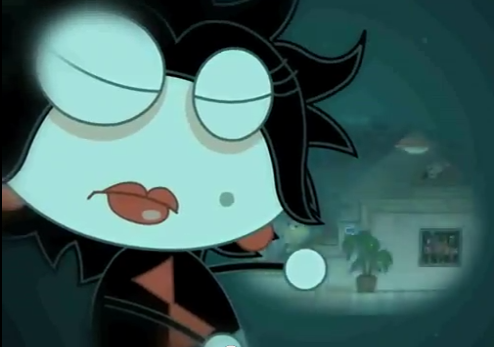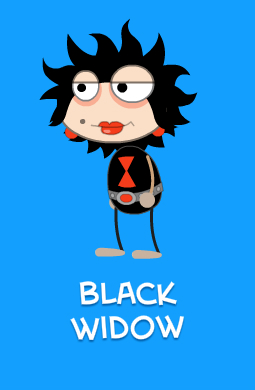 Nice art Brave Tomato!
More art by BT!
Number 7!
Dr. Lange (Ashley Lange)
You may know Dr. Lange as the Crazy Scientist on Virus Hunter, but she is also a Creator! Her real life self is Ashley Lange. (Hence the name) She is also pretty good at art! Here are a few of her pieces.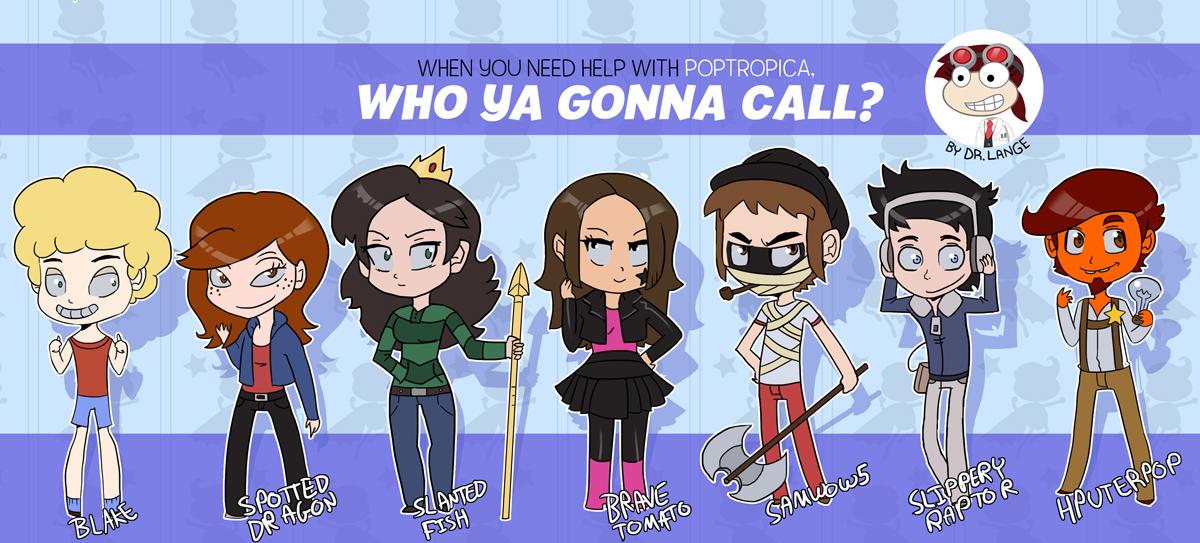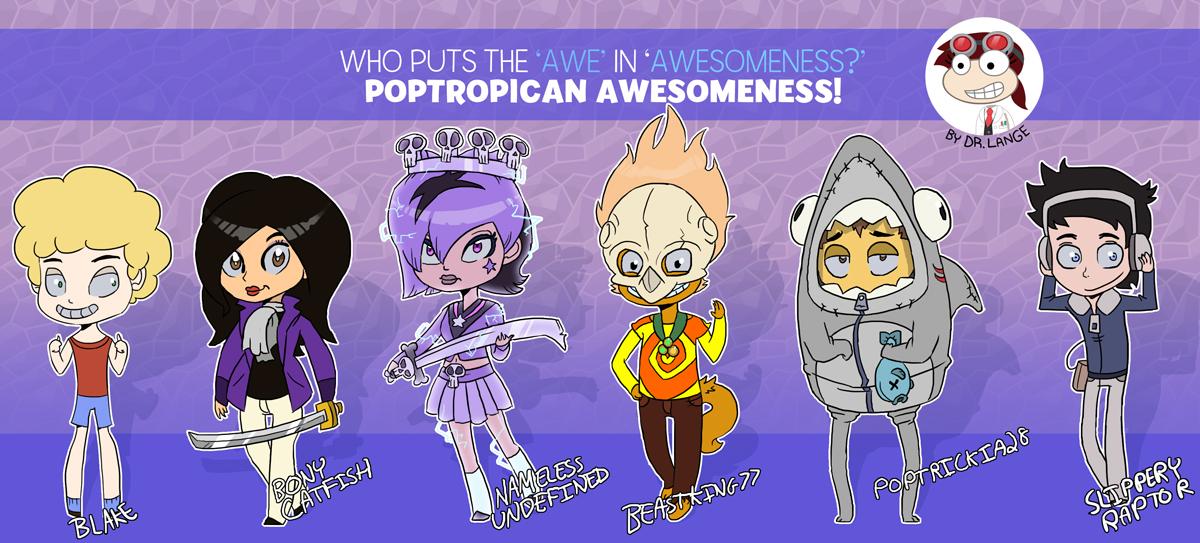 Here are some more Pictures!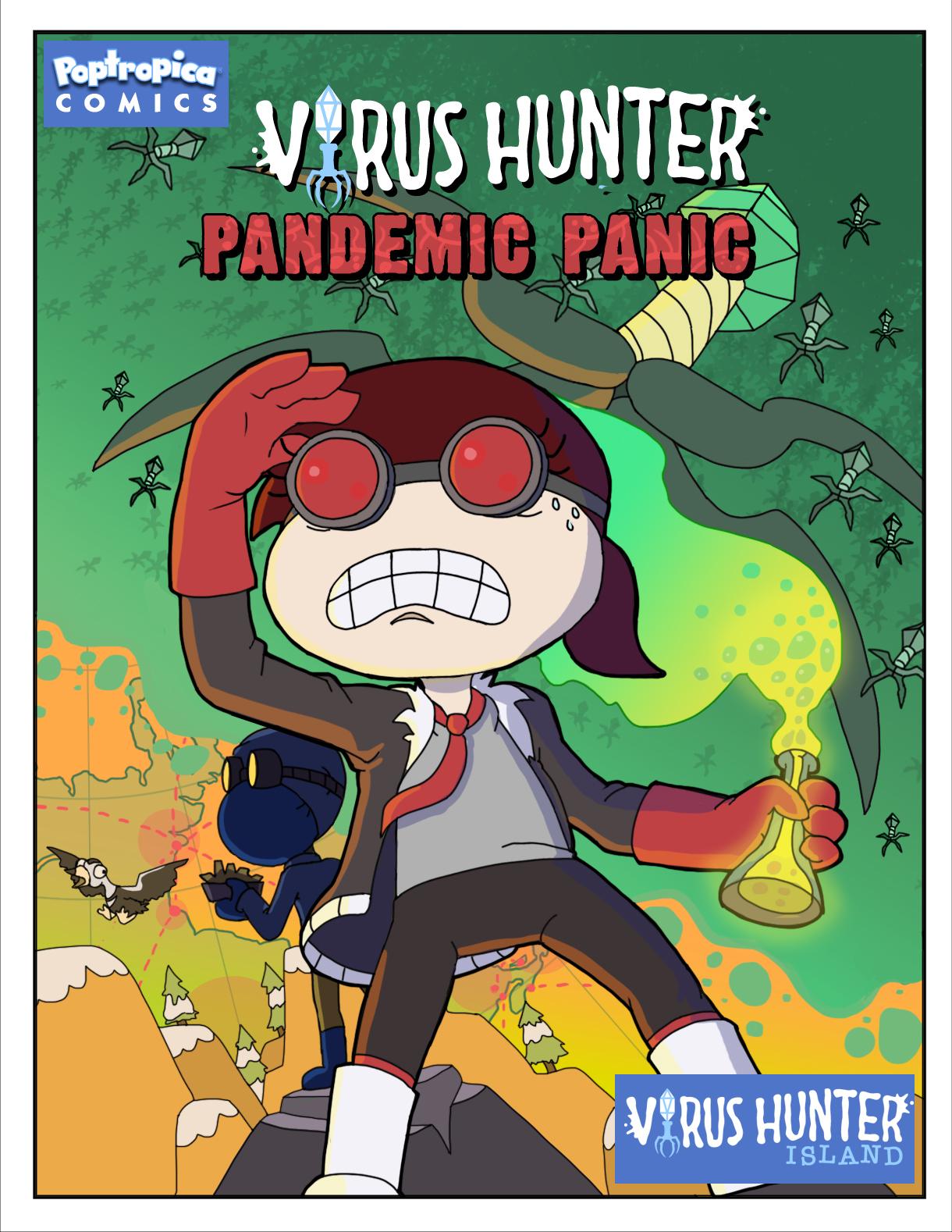 Number 6!
Zeus a.k.a. Jess Brallier
The most powerful Greek God takes time out of his day to help make a game. What a guy! He is known as a Villain on Mythology island and Super Villain, even though in Greek Mythology he is a good guy. His real life Identity is Jess Brallier. Thinknoodles actually met up with him in real life in New York! Picture Time!
Jess Brallier
Number 5!
Dr. Hare a.k.a. Jordan Leary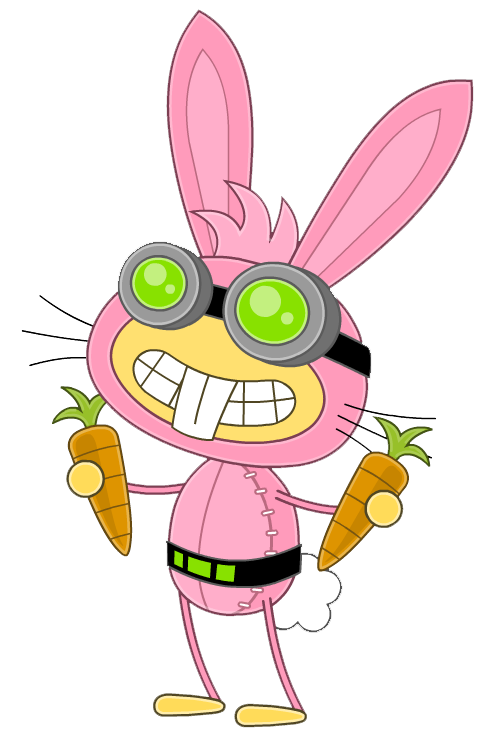 Dr. Hare was one of the first Creators, but not very active on the Blog. He is known as a Villain on 24 Carrot Island and Super Villain Island. He has taken over me and I will make sure he rules the Blog. Dr Hare is the Face of the franchise, and is usually in advertisements for Poptropica. He is also on the logo for the app. His real life identity is Jordan Leary.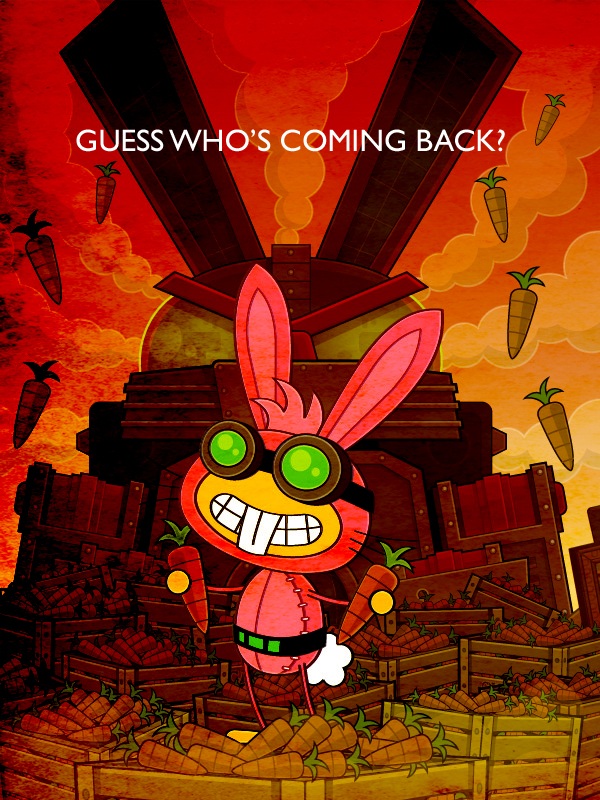 Jordan Leary is in the middle.
Number 4! 
Vlad the Viking
Vlad the Viking is an older Creator, and it seems his position has been retired. He is known for his "Snapshot Sagas" Where he goes to a bunch of different Common Rooms and he features a Poptropican and writes a story about it. Vlad is also one of the Vikings in Time Tangled Island.
Snapshot Sagas
Number 3!
Skinny Moon a.k.a. Jessica Devine
Skinny Moon started working with Poptropica in 2015 as a Galactic Hot Dogs Social Media Manager. In early 2016 she became the Poptropica Social Media Manager. She likes to have Q&A on Discord with Poptropicans. She likes Pringles. She is very active on the Creators Blog.
Number 2!
Shark Boy/Guy a.k.a. Nate Greenwall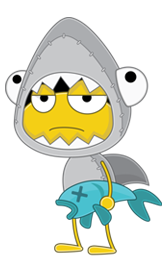 Shark Guy has a VERY complicated History. Click Here to view it. Anyway, he was one of the first Creators, and you can find him in the Shark Museum on Shark Tooth Island.
NNUUMMBBEERR 1!!
Captain Crawfish a.k.a. Mitch Krpata
The Nommable, Lovable, Villain from Skullduggary island is the Number 1 Creator! A few days ago it was revealed that his real identity is Mitch Krpata!  CC is one of the most active Creators on the Blog.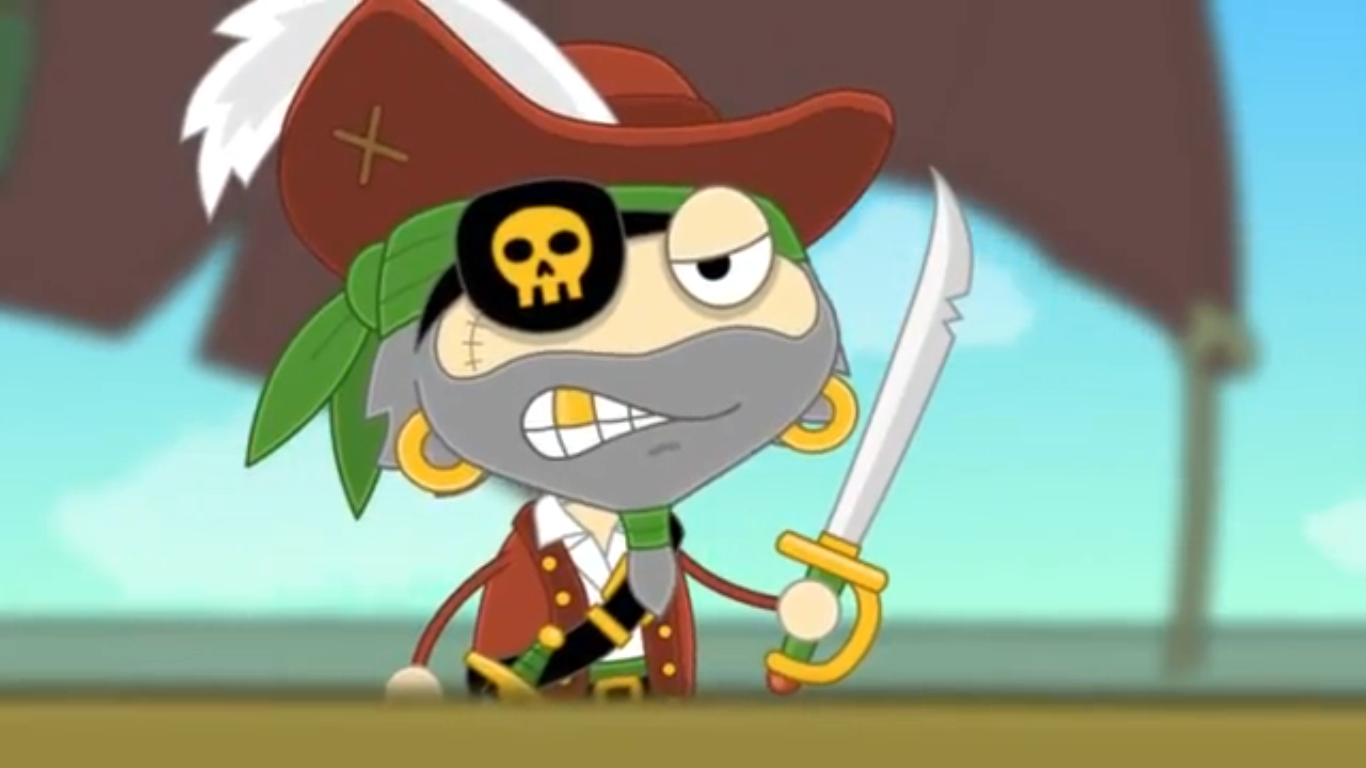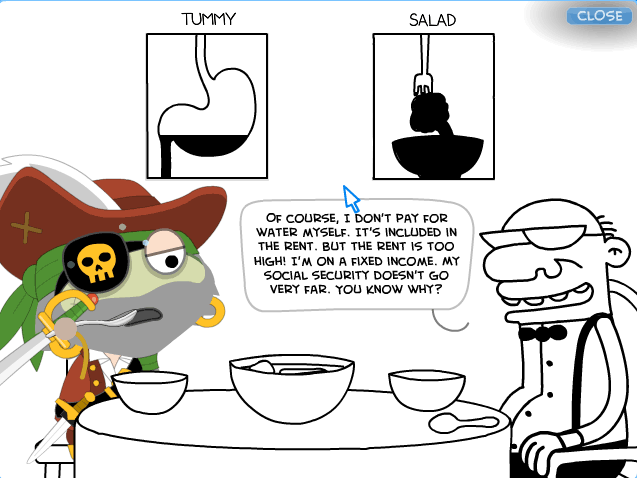 Honerable Mentions
All of the Creators are AWESOME! Here are some Creators That didn't make the list.
Triton a.k.a. Chris Barney
Binary Bard
Director D a.k.a. James D. Lema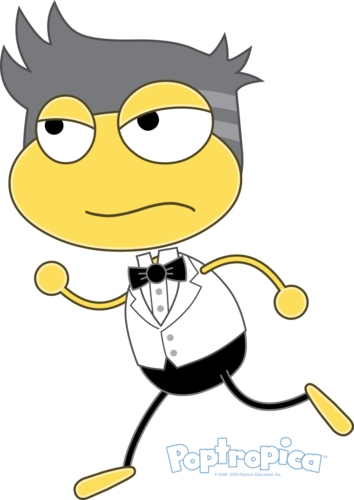 Hades a.k.a. Mitch Krpata
Medusa a.k.a. Tracy West
Hazmat Hermit a.k.a. Justin Lacy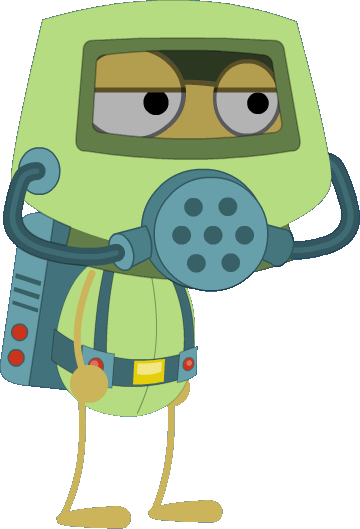 Thirsty Whale
Gamer Guy (joke)
How did you like my list? It's a long one, I know. Who's you favorite Creator?
The Ripest of Melons, Melon McMelon Out!